16 - Jan - 2020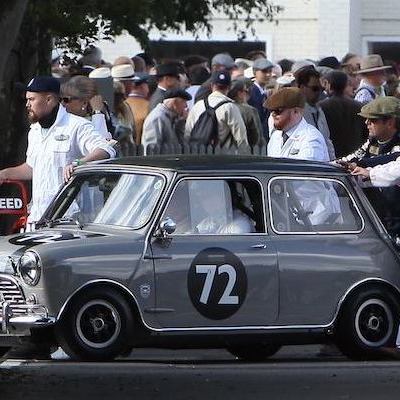 KDT Ambassador Andy 'Ace' Harrison looks forward to an exciting 2020
Alongside his own successful season competing in racing and rallying, King Dick Tools Ambassador Andy 'Ace' Harrison has also provided extensive support to other drivers as well as undertaking some exciting road car projects, including the restoration of Wheeler Dealers presenter Mike Brewer's 1964 Mini Cooper S.
Highlights included the 77th Goodwood Members' Meeting where Acespeed had three cars competing in one of the biggest Mini races of the year, while demonstrating Andy's 1968 London to Sydney Marathon Austin 1800 on the Goodwood Festival of Speed rally stage proved great fun. And he also built a new race car, naming it 'Whizzo' in honour of his friend and mentor, the late Barrie Williams.
Things certainly won't be getting any quieter in 2020, as Andy is already setting his sights on major expansion for both the business and his racing activities. A key part of his plans involves competing with his Mini in the FIA's Pre-1968 Masters touring car series, meaning he will enjoy tackling some great European events.
Enthusiasts can also look forward to further appearances at both the Goodwood Festival of Speed and Silverstone Classic, as well as Acespeed's debut at Autosport International. Plus, there are also plans to participate in demonstration rally events including the Mintex and Lombard rally recreations.
And is if all that isn't enough, Andy will be launching his new venture, Acespeed Racing. Sure to be a great addition to his current business, it will concentrate on supplying top-quality services and products to motorsport participants and enthusiasts.
"This year has been incredibly busy and rewarding, but there is plenty more to come" he says. "I have wanted to compete in the Pre-1968 Masters Series for a long time, so I am really looking forward to even more racing in 2020. And starting the new aspect to the business that focuses just on motorsport will be a really exciting challenge."
Find out more about Andy and Acespeed on their website