History of Abingdon King Dick
Why "King Dick"?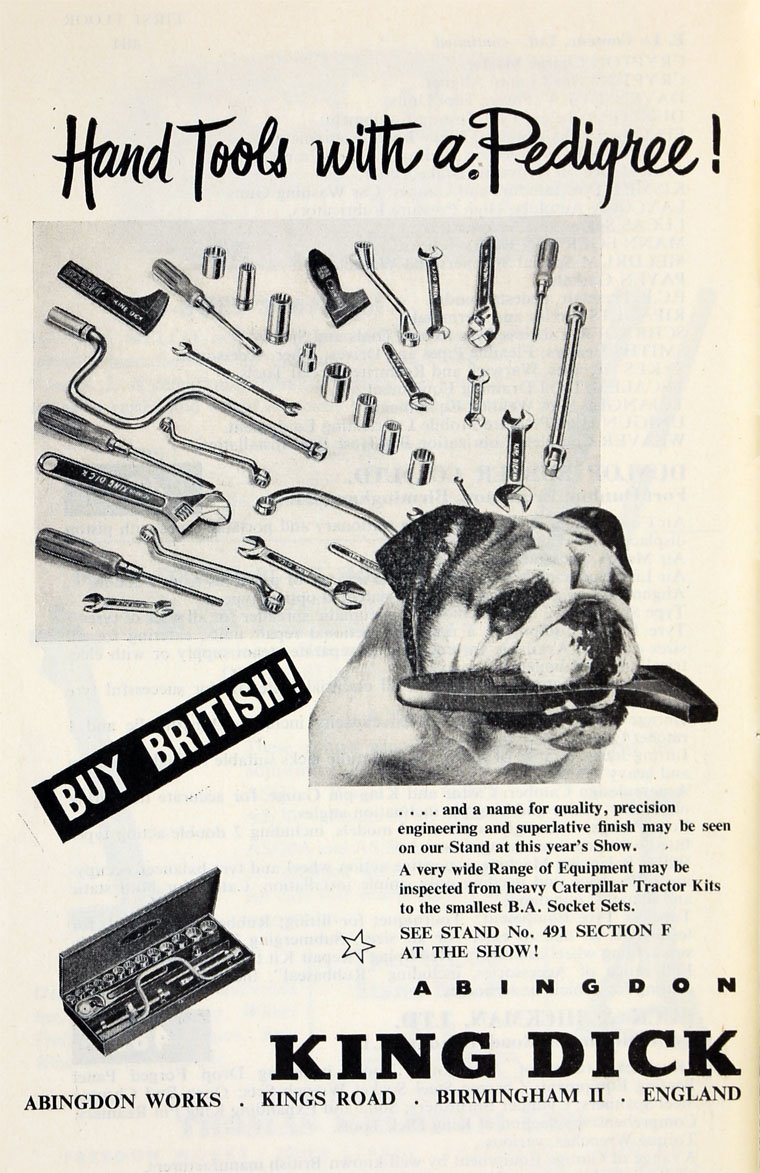 The Abingdon King Dick name has been changed and rearranged numerous times over the years.
The company was founded in 1856 and named The Abingdon Engineering Company. They began producing a range of tools named "King Dick" the most famous of these being the "King Dick Spanner", this was the first introduction of the name, which came from the company owners show winning bulldog.
But it wasn't until 1945 that the company changed its name to Abingdon King Dick Ltd, to focus on the hand tools they made and sold.
Motorcycles
Between 1905 and 1932 the company produced motorcycles, ranging from 2hp to 3.5hp with solos and tricycles. They started by using engines from other manufacturers like Fafnir, Kerry, Minerva and MMC but eventually they began building their own engines.
Motorcycles back then had no front suspension so Abingdon came up with the Abingdon Spring Fork, a coil sprung telescopic shock absorber.
In 1926 and reduced their production to 147cc and 346cc single cylinder motorcycles and changed their name to the initials AKD.
Abingdon Works Ltd went into liquidation in 1931 and was reopened as Abingdon Works 1931 Ltd. A year later they halted their motorcycle production to concentrate on their range of King Dick tools. As they dropped production of everything apart from their King Dick tools, they changed their name in 1945 to Abingdon King Dick.
Back to the present
In 1997, Griff Roberts bought Abingdon King Dick and remains the owner today. They focus on selling their hand tools, as well as their AKD Heritage Collection, a vintage-style collection of modern tools.