16 - Jul - 2015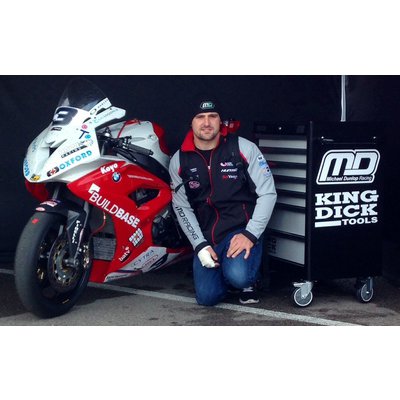 Michael Dunlop Racing's new King Dick Toolkit
Michael Dunlop Racing's new King Dick Toolkit
11 times TT winner Michael Dunlop recently took delivery of his King Dick Toolkit.
Riding for the Buildbase BMW team at the Isle of Man TT races for the last two years, Michael's toolset is very similar to those as successfully used by the team for many seasons.
This kit has further personalisation to include specific content and layout, and the MDR logos reproduced in the tool control foam and external badging.
All features such as these are readily available for incorporation in any King Dick Toolkit, as they are all carried out in-house, within our Birmingham production facility.
We look forward to seeing King Dick Tools helping Michael Dunlop to even more success!