04 - Nov - 2015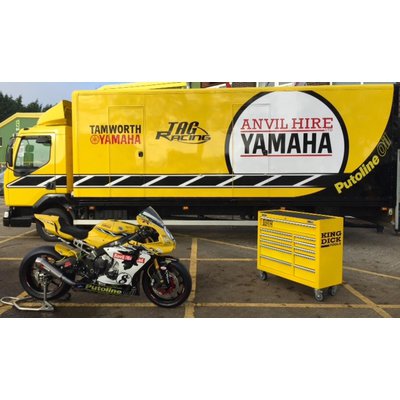 Anvil Hire Yamaha Racing With King Dick Tools
ANVIL HIRE YAMAHA RACING WITH KING DICK TOOLS
King Dick Tools are delighted to be the chosen tool supply partner to the new
ANVIL HIRE YAMAHA team in British Super Bikes for 2016.
Continuing our long association with TAG Racing, we're delighted to hear of the exciting line up for 2016, and wish the team every success in the season ahead.
Their testing (in warmer climates!!) begins soon, and we can't wait to see how Billy, James and Shaun get on with the new bikes.
As always, the team's bikes will be immaculately presented and prepared – using
King Dick Tools!
Roll on 2016!!