25 - Aug - 2015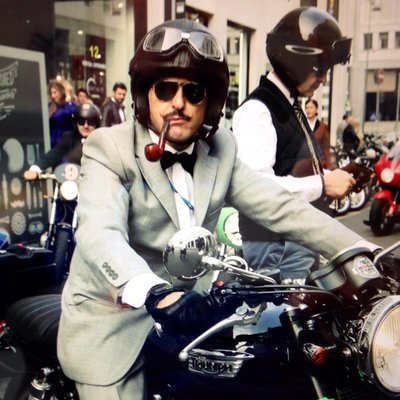 Distinguished Gentleman's Ride
On Sunday September 27th 2015, more than 30,000 smartly-dressed Riders and their pillions in over 400 cities will straddle the saddles of their Cafe Racers, bobbers, scramblers, other marvellous customs and maybe even a Triumph motorcycle or two, all to raise funding and awareness to help fight prostate cancer.
Last year, over 20,000 participants in 257 cities in 58 countries raised over $1.5 million (USD) for prostate cancer research. The fundraising goal for 2015 is $3 million (USD).
We at King Dick Tools are delighted to do our bit to help at this event by supporting two riders.
Guy Farmer, a business associate and top bloke, will take part in the Leeds ride, on his immaculate GT380 Flat Tracker – a project that started as a labour of love, and became a work of art! Joining him up North will be our Griff Roberts – who now has less than 5 weeks to finish his V4 Cafe Racer, and to grow a handlebar moustache. We think the bike will be done ..........!
To help raise money for this cause, and to sponsor our riders, please log onto www.gentlemansride.com, find our riders Guy Farmer and Griff Roberts, and make your donation.
We'll keep the updates posted.