26 - Oct - 2018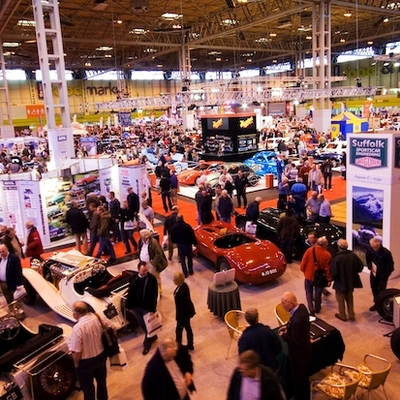 King Dick Tools makes NEC Classic Debut
The FBHVC will have its biggest display ever including a diverse line up of vehicles including a Scout Carrier Mk 1L with its four guns is guaranteed to attract plenty of attention, a 1968 Bedford CA van belonging to the Vauxhall Heritage Collection, a double decker bus, and a JCB Grave Digger. There's even a traction engine made of Lego.
Also the World's biggest gathering of classic vehicle clubs, the show itself spans six halls and covers one million square feet (the equivalent of 18 full size football pitches) with 300 clubs and around 3,000 vehicles on display.
As well as the stunning club displays, the show's popular features include the Silverstone Auctions two-day sale, and Sporting Bears' Dream Rides, where you can enjoy a ten-mile ride as a passenger in aid of charity.
The Restoration Theatre provides hands-on advice on restoration and body work and the Discovery Live Stage hosted by Wheeler Dealers Mike Brewer and Ant Anstead.
The show also boasts the UK's biggest indoor Autojumble and Classic Trader Village along with 650 exhibitors including well known dealers, restorers and service providers and well as part and spares specialists.
See King Dick Tools and the FBHVC in Hall 5. For more information as well as all the ticket prices and booking details, visit www.necclassicmotorshow.com.