23 - Mar - 2020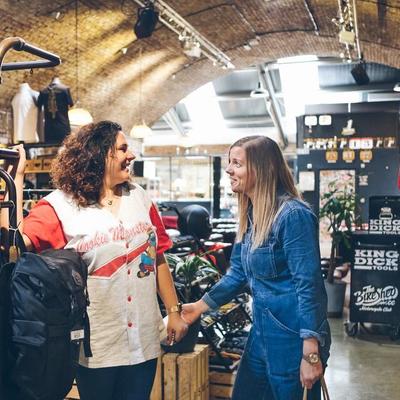 King Dick Tools links up with The Bike Shed in London
King Dick Tools Managing Director Griff Roberts is an accomplished motorcycle racer and the company remains a keen supporter and sponsor of teams competing in the British Superbike Championship. And it's not just on a circuit, as sponsorship also extends to speedway riders.
It is that enthusiasm for the thrilling world of two-wheeled motorsport that makes working with The Bike Shed so exciting. The popular London-based venue has been using the King Dick range of tools since 2016, and their Editor, Ross Sharp, explains that they are keen advocates of the Birmingham manufacturer's approach.
"One of the things that really appealed to me was that the products are still made in Britain, and that is something we are always keen to promote. The high quality of the products is also important, and I experienced that for myself competing in the UK Flat Track Championship in 2016 when they provided a bespoke race tool set as part of their sponsorship."
Ross adds that the range of tools get plenty of use by the staff, customers and members at The Bike Shed, as well as being taken to the numerous shows that the team attend including events in London and Paris, the Café Racer Cup and Bike Shed Festival. The tools are called into action for repairs and demonstrations, so it's a tough test and one that shows the workmanship that goes into every one of King Dick's products.
The Bike Shed draws a wide range of motorcycle enthusiasts, and alongside the retail space and gallery visitors and members can also enjoy a custom motorcycle showroom, a restaurant and bar and even a barber shop. It's the perfect destination for anyone that loves two wheels, and a great place to see King Dick Tools in action.
Find out more about The Bike Shed here