01 - Jul - 2016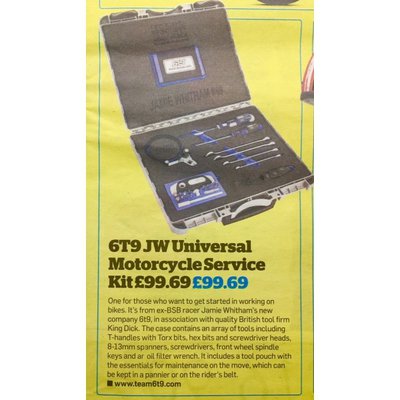 Motorcycle News
Recommended by Motorcycle news this week.
Featured this week are the two great new and innovative tool sets from Jamie Whitham's
new 6T9 Company, incorporating King Dick products.
The service kit illustrated has tools you need for routine maintenance and adjustments, and is ideal for servicing your bike on the road.
It is full of professional quality King Dick tools, held in custom cut CNC foam inside a tough ABS case, all designed for the garage or pannier!
This includes the unique 6T9 travel pouch tool set, a self contained 15 piece kit that fits in your pocket, or saddle bag, or on your belt!
Available right now on www.team6t9.com