01 - Nov - 2018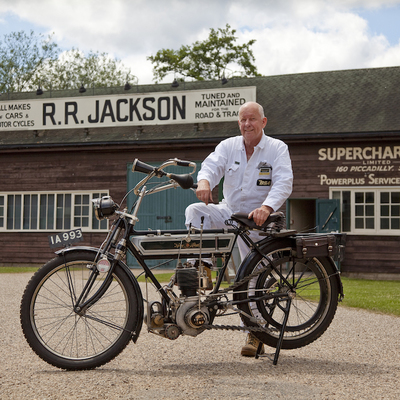 Rare Abingdon motorcycles mark AKD Heritage launch
The 1910 Kerry-Abingdon 3½ hp machine was amongst the first to feature a livery that celebrated the collaboration between the Abingdon Works and the East London Rubber Company. Following light restoration in 2005, the bike currently resides at the Brooklands Museum in Surrey.
The 1930 Abingdon King Dick Model 40 features a 300cc side-valve engine and is one of only two known to survive with this particular engine. First registered to the Viking Cycle Co. of Wolverhampton on 30 January 1930, it was discovered in a cellar in the West Country where it had been laid up since the beginning of World War Two. Now fully restored it is currently on display at the London Motorcycle Museum.
Both of these superb machines are owned by Bill Whiteley and he will be signing copies of his book - 'The Quest for King Dick' - on the FBHVC stand in Hall 5 of Birmingham's NEC at 12 noon and 3.00pm on Friday 9 November. The show is on from Friday 9 – Sunday 11 November.
Visit King Dick and the FBHVC in Hall 5 of the Lancaster Insurance Classic Motor Show, with Discovery. For more information as well as all the ticket prices and booking details, visit www.necclassicmotorshow.com